Come out loud

HängeMathe
Eintritt frei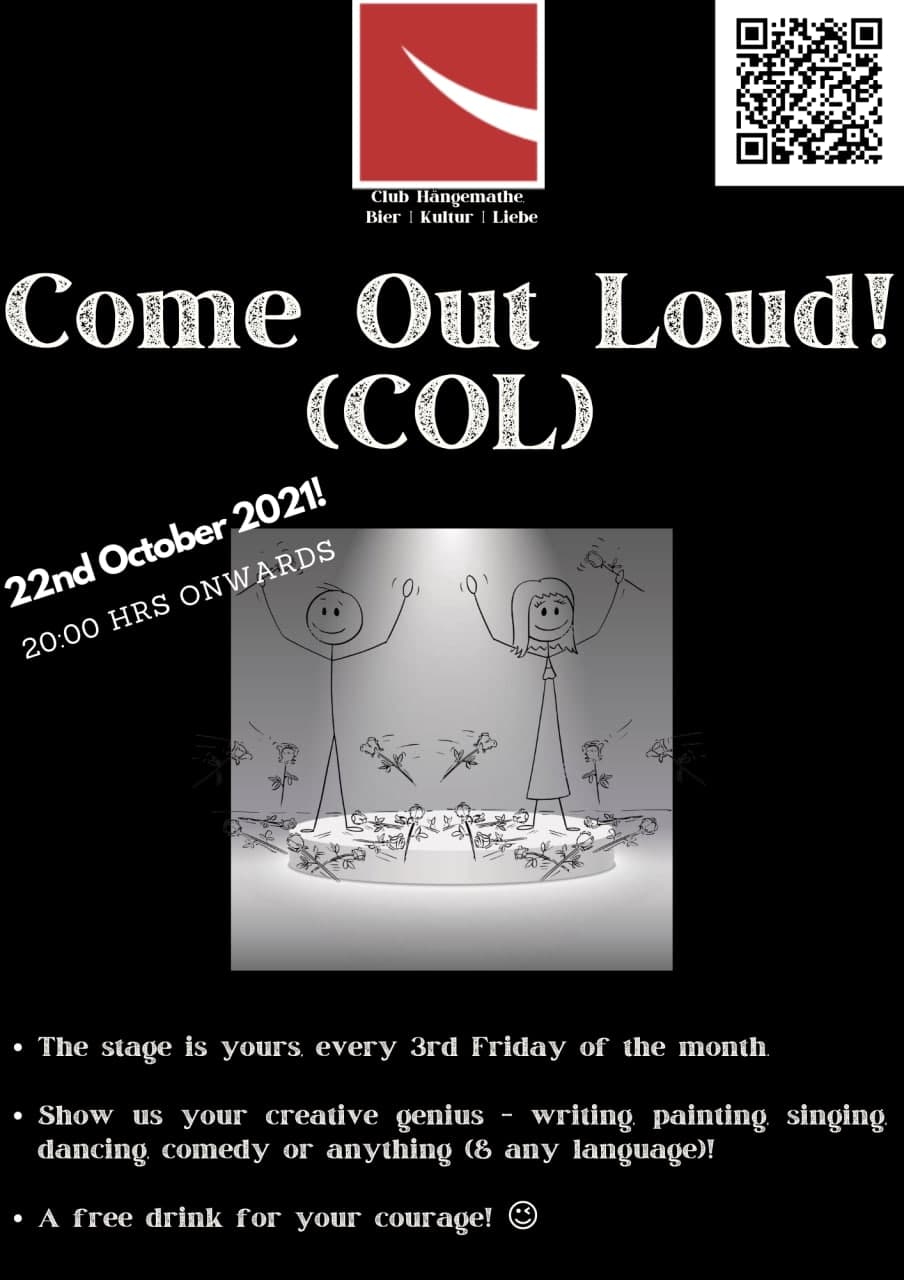 Let's express, connect and have fun!
A call to all the silent expressions, artists and talents to COME OUT LOUD.
Why? Well, we have a stage for you every 3rd Friday of the Month. It is open space to anyone from anywhere.
Show us your creative genius, it maybe your writing, painting, singing, dancing, comedy or any thing (& in any language!) that rushes your heart. We want to watch you enjoy what you enjoy. A free drink for your courage by us! ;)
So, see you this Friday, and many more to come!
Please keep in mind: Corona 2G rules apply*